Chord Quiz: Learn Piano Chord [iOS, Android App]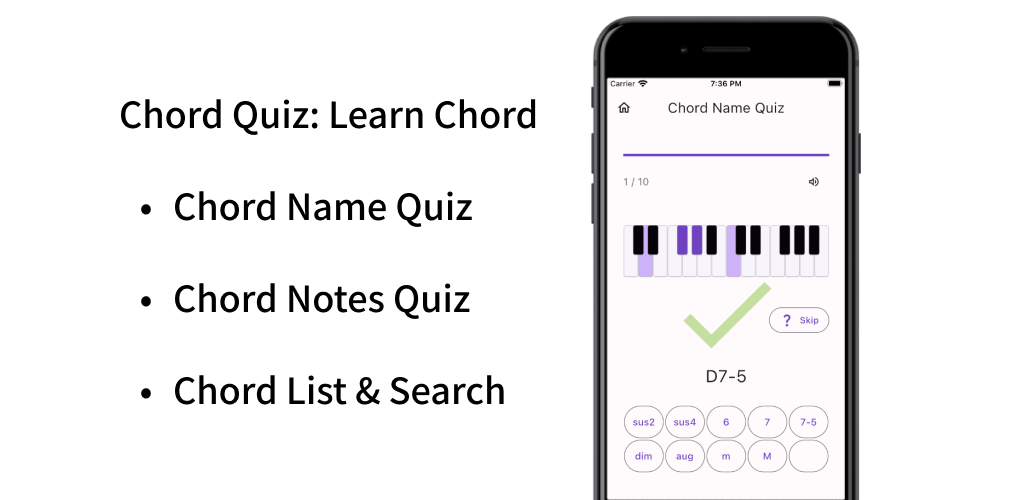 Code Quiz and Code Search App.
Simple operation allows you to proceed quiz smoothly.
In Chord Search, you can search by tapping the piano keyboard.
Main Features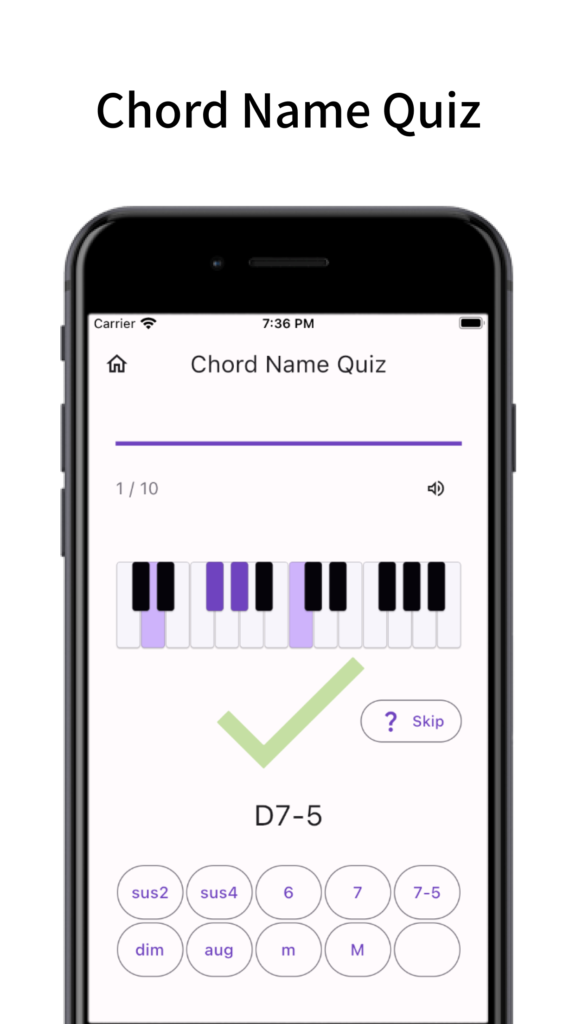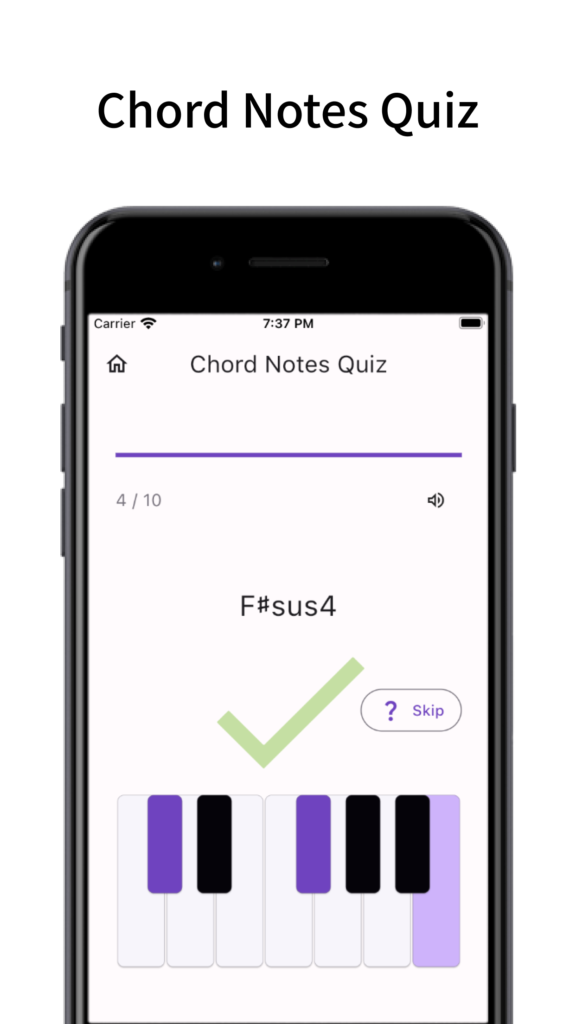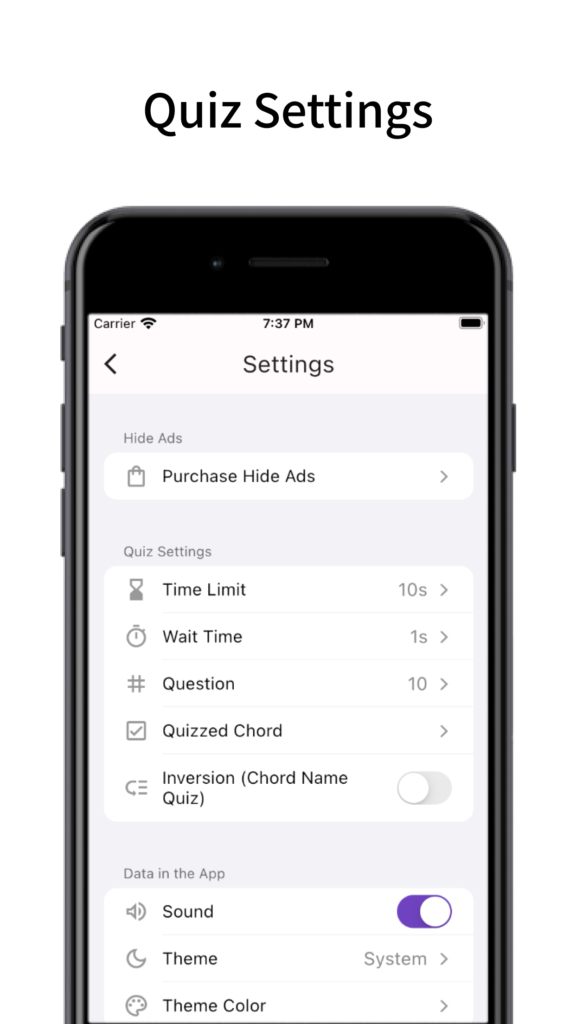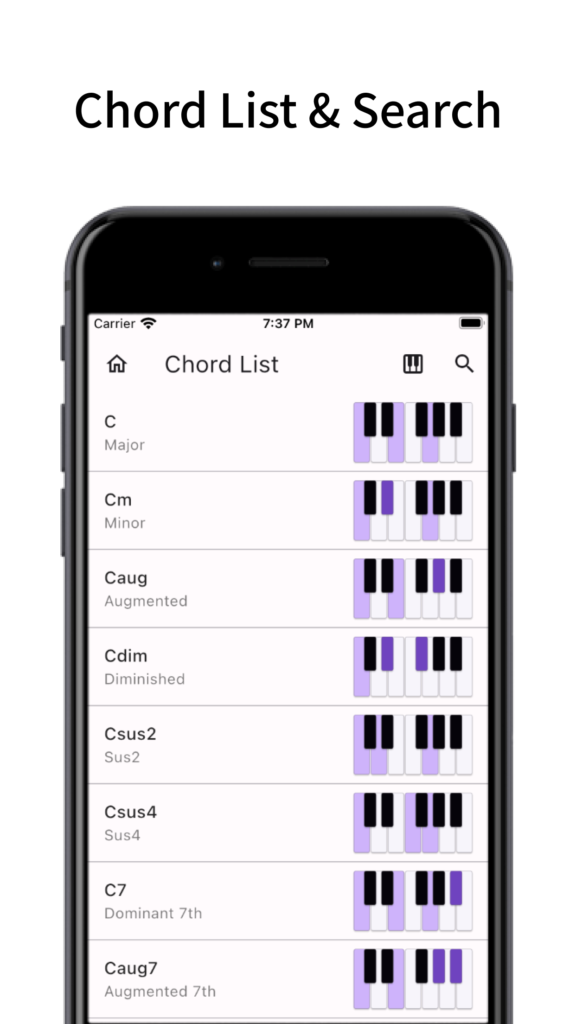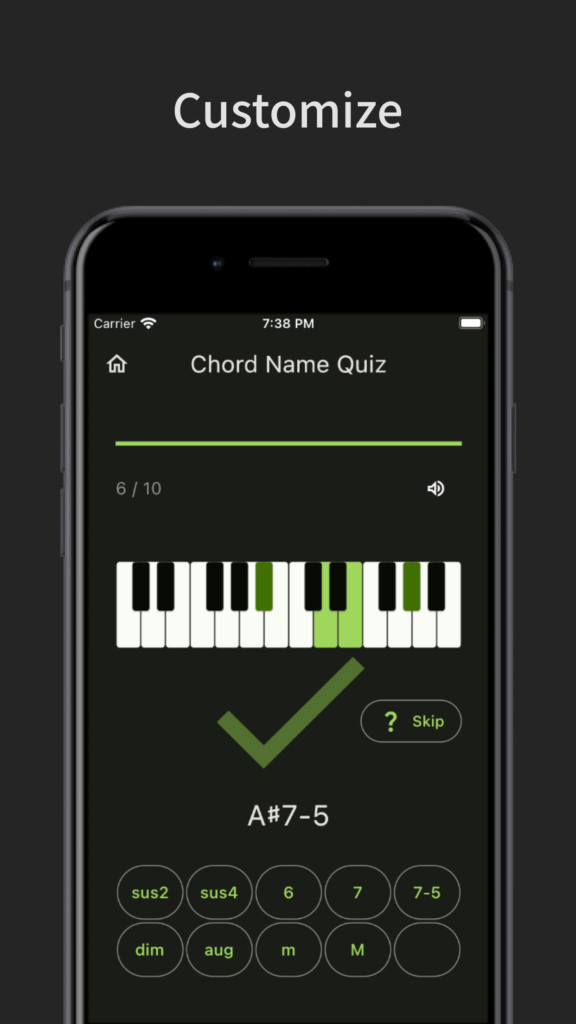 How to Operate
There are two types of quizzes: chord name quiz and chord component note quiz.
There are 204 questions each (12 root notes x 17 chords).
Tap "Quiz: ~", then tap START or Random to start quiz.
If you tap START, only the questions you haven't answered correctly so far will be shown.
If you tap Random, all questions will be selected.
In quiz screen, you can input your answer by tapping chord name button or piano keyboard.
Also, you can listen to the sound of the chord by tapping speaker icon in the upper right corner.
When you enter the correct answer or the time limit expires, the sound of the submitted chord will be played and you will go to the next question automatically.
When the quiz is finished, the number of correct answers and the questions that were submitted will be displayed.
If you tap a question list, you can listen to its chord sound.
If you tap "Chords List", you can open Chord List page.
You can search by chord name by tapping search icon in upper right corner, or by chord note by tapping piano icon.
If you search by chord name or chord note, you can see partial matches (not exact matches).
You can enter # for sharp, b for flat.
And you can play chord sound by tapping list.
In this App, the types of codes are as follows.
Major
Minor
Augmented
Diminished
Sus2
Sus4
Dominant 7th
Augmented 7th
Diminished 7th
Major 7th
Minor 7th
Dominant 7♭5
Minor 7th ♭5
Diminished Maj 7th
Minor-Major 7th
6th
Minor 6th
Tap Settings icon in upper right corner to open Settings screen.
You can set the time limit, number of questions, and audio on/off.
In addition, you can delete the app data and view information about this app.
---