ScorePDF: Sheet Music Viewer [iOS, Android]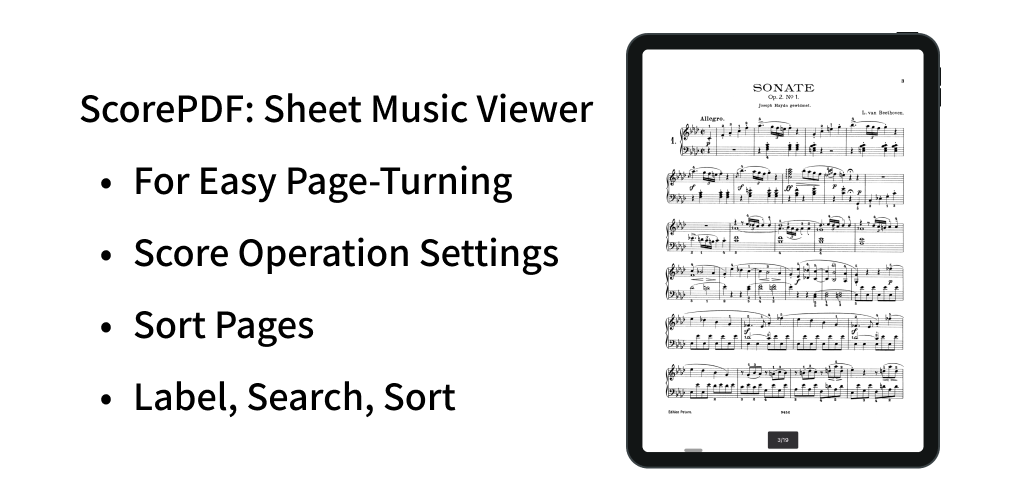 A sheet music reading application that allows you to easily turn pages.
Turn pages by tapping or swiping.
You can also rearrange the pages of the sheet music.
By rearranging the pages of the sheet music, it becomes easier to turn pages when repeating, dal seño, coda, etc.
Functions/Features
Browse sheet music
Easy page turning
Score operation settings (tap, swipe on/off)
Jump to the specified page with the slider
Rearrange/add/delete pages (from the menu on the top right)
Press the plus button to add PDFs in your device
Add PDF by sending/sharing data from other apps
Manage scores (label, search, sort)
Add multiple PDFs at once
Press and hold to select multiple scores, delete/label selected scores
Supports horizontal sheet music
Compatible with Bluetooth page turning foot pedals
Metronome function (tap the speed symbol to select)
Customization (dark mode, theme colors)
Simple design based on Material Design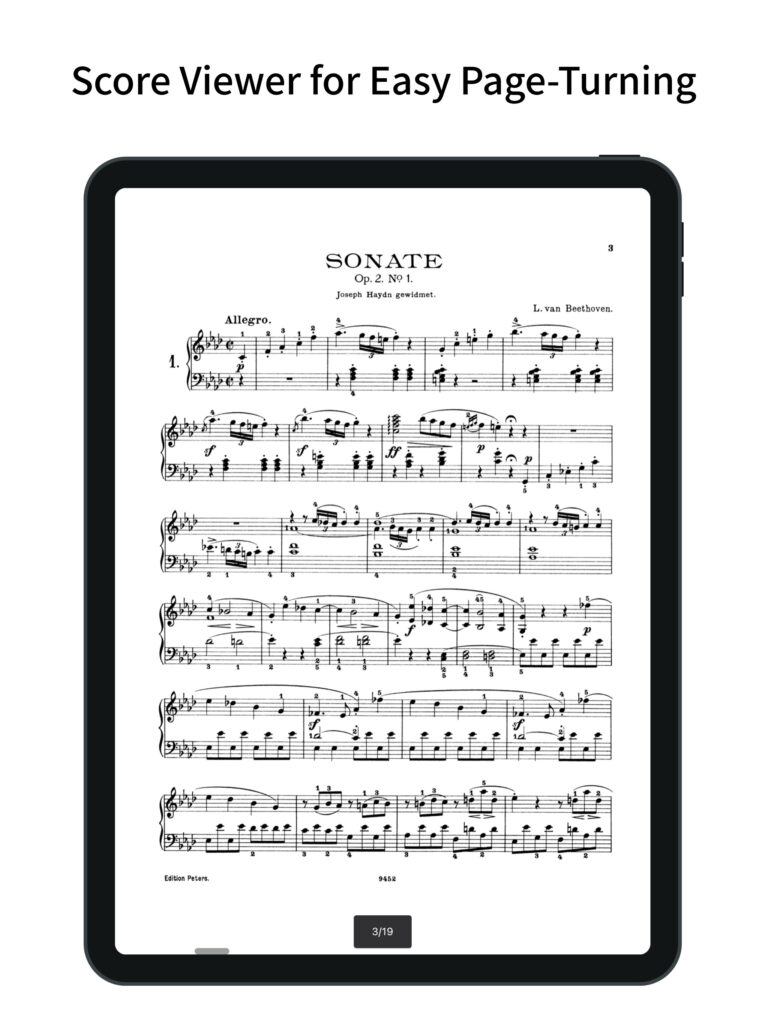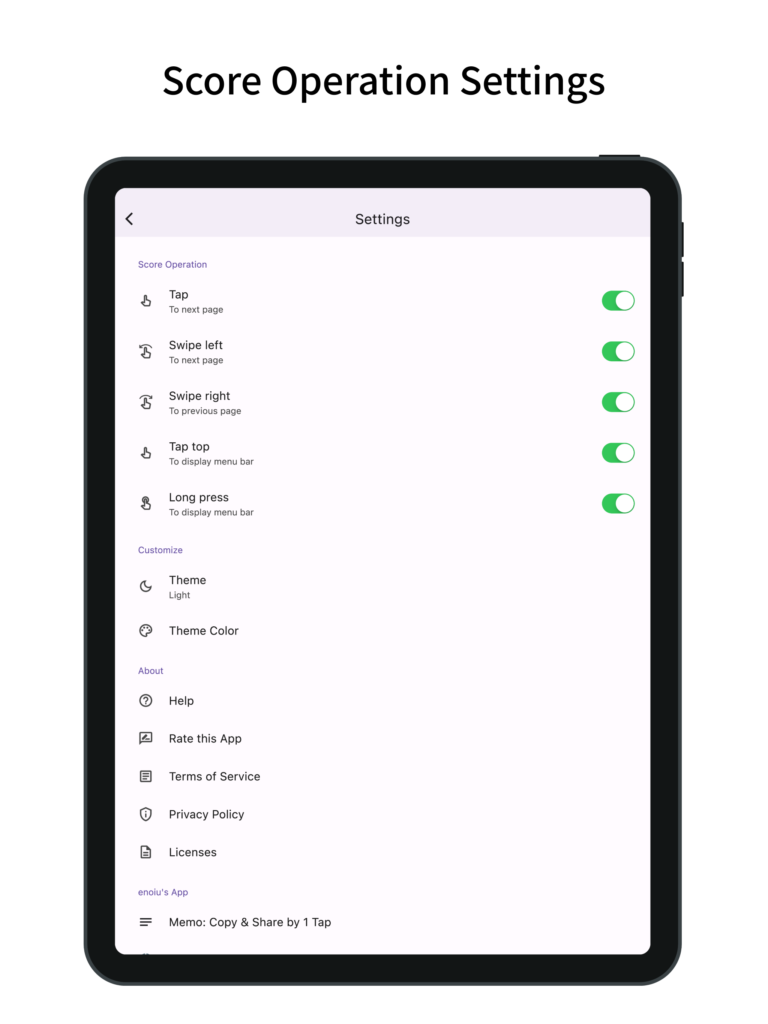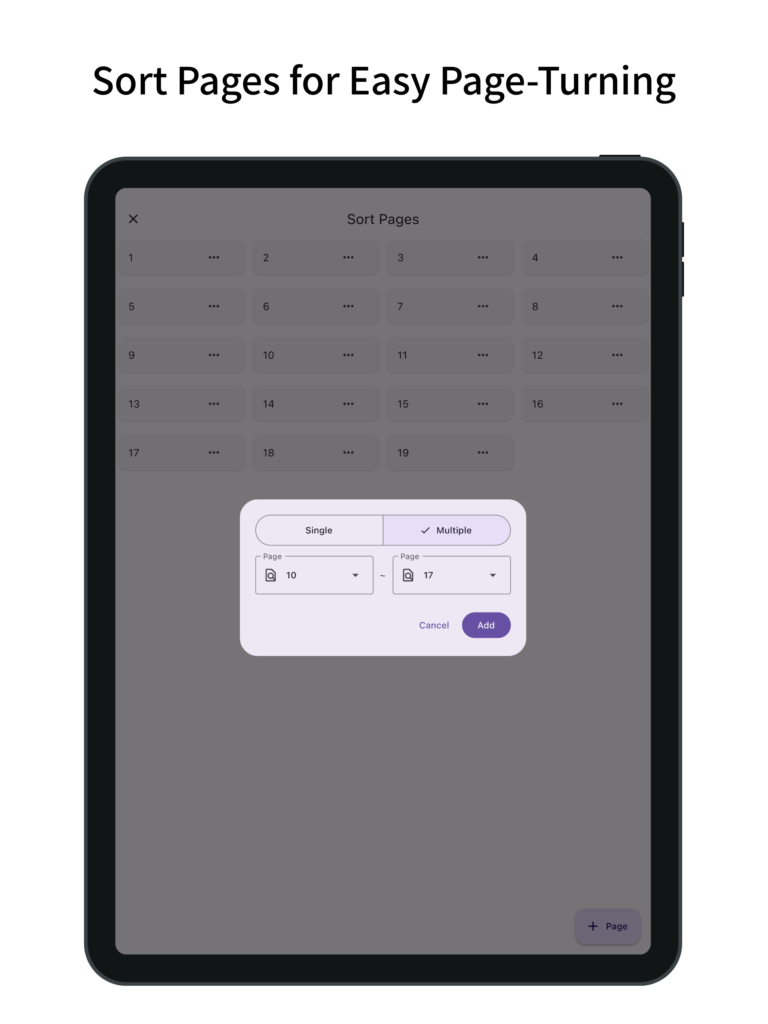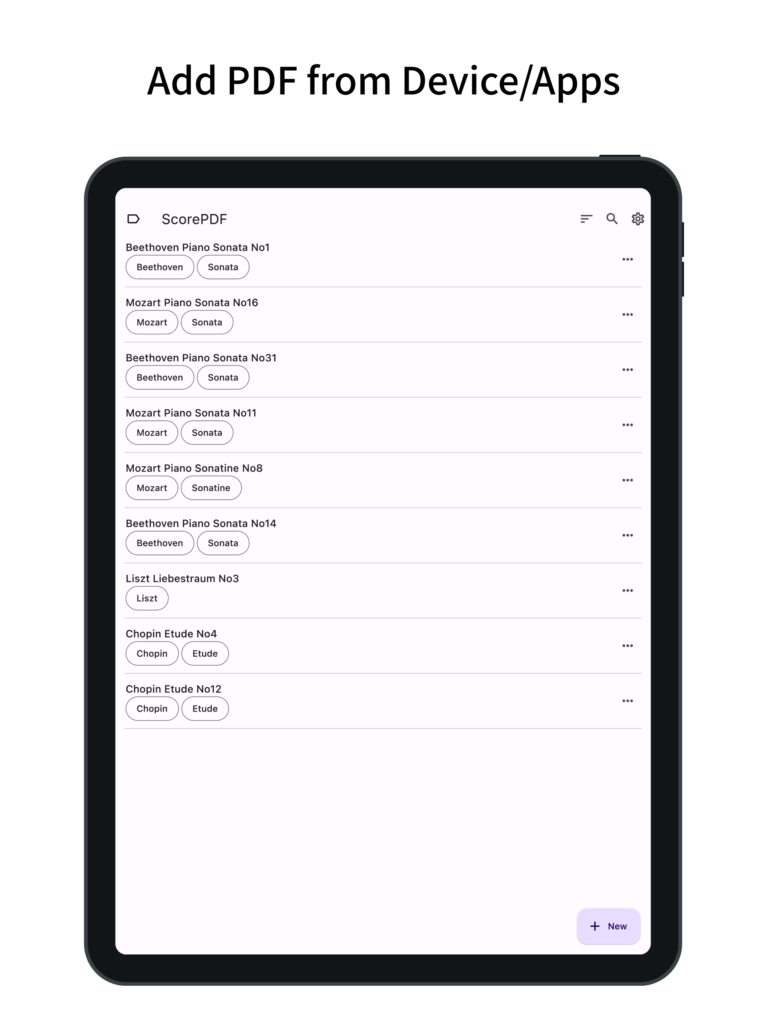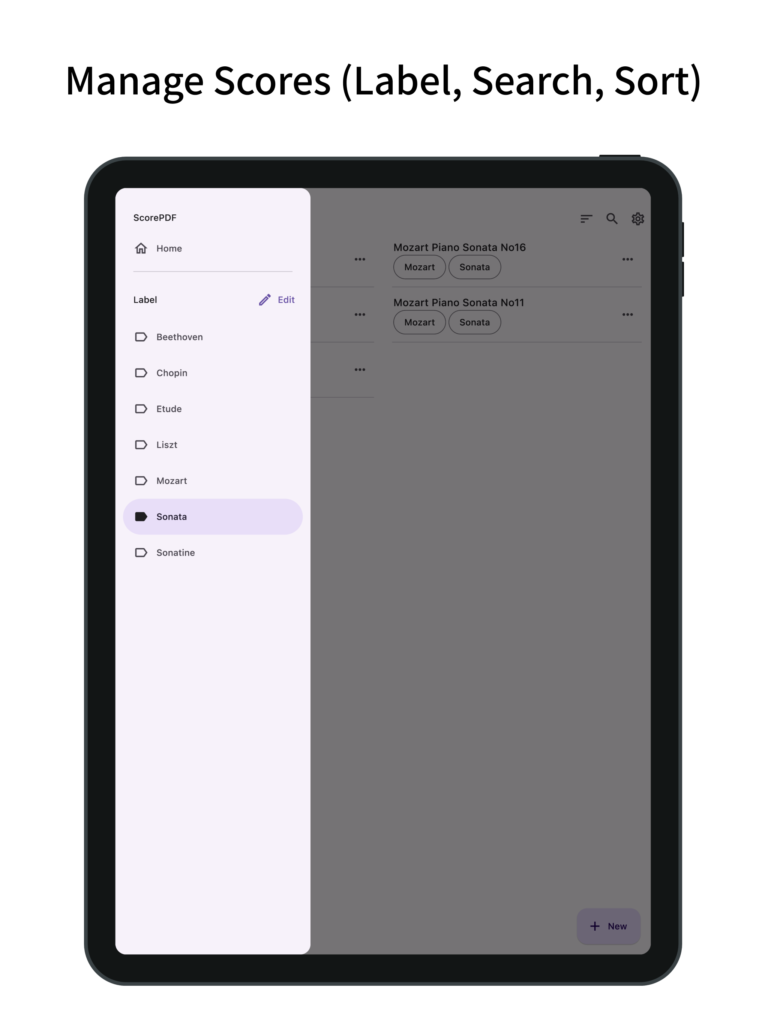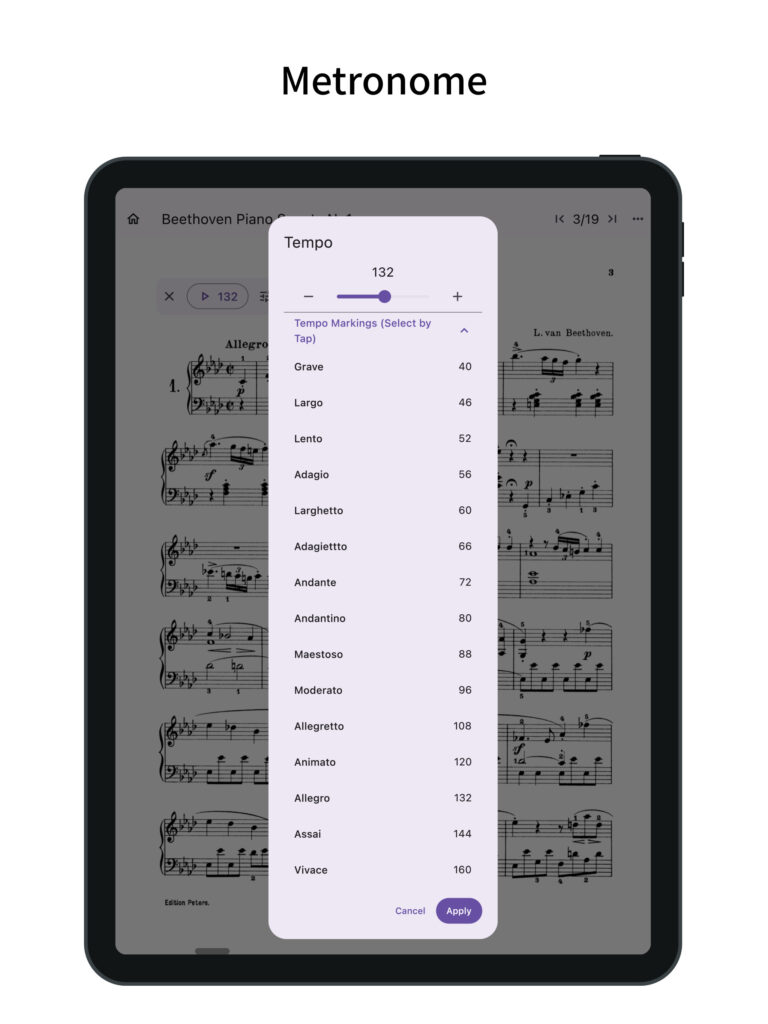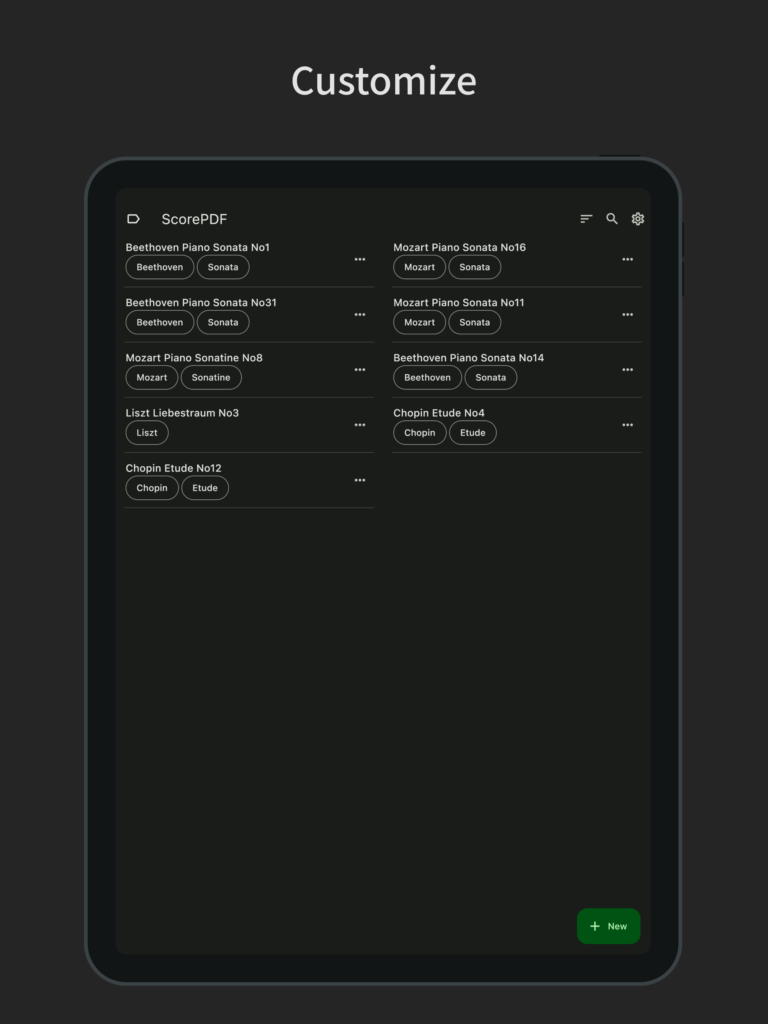 Q&A
Is the Pro version a one-time purchase or a subscription type?
The Pro version is a one-time purchase type.
It is not a subscription type such as a monthly fee.
What features are only available in the Pro version?
Features available only in the Pro version are as follows (listed on the in-app purchase page).
Remove Ads
Label
Sort Scores List
Search Scores by Title
Metronome
Is it compatible with Bluetooth page-turning foot pedals?
Yes.
A general page-turning foot pedal is a device that sends information about the page up/down and arrow keys on the keyboard.
This app has a function that allows you to move to the previous page with the Page Up key, left arrow key, and up arrow key, and to move to the next page with the Page Down key, right arrow key, and down arrow key, so it supports page turning foot pedals.
If your page-turning foot pedal does not work, please contact me from here.
How can I rearrange the order of the scores themselves?
The order of the scores themselves can be sorted by pressing the sort button to the left of the search button at the top.
This sorting function can be sorted by title, date of creation, and last viewed (descending/ascending order).
To sort in any order, add a number to the beginning of each score title, and then sort in ascending order of title.
To edit the score title, press Edit Title from the menu on the right side of the score list.
To switch between ascending and descending order, tap the title order again.
---