Score PDF: Score Viewer [iOS, Android]
Page-Turning by 1 Tap, Sort Pages for Easy Page-Turning
Main Features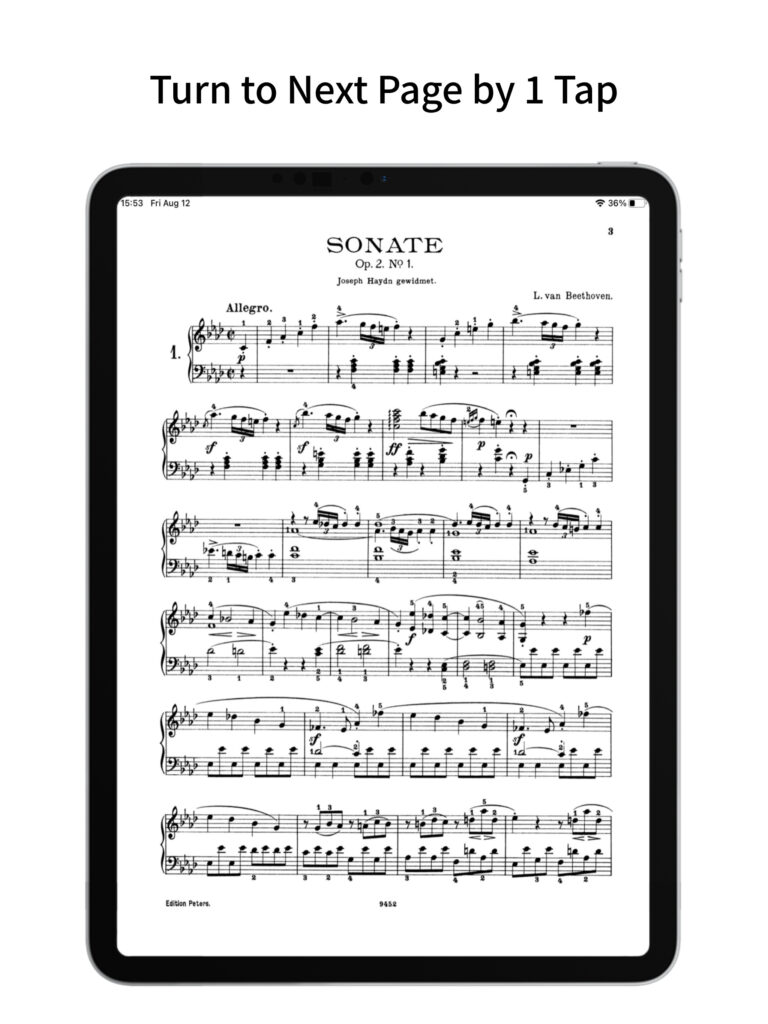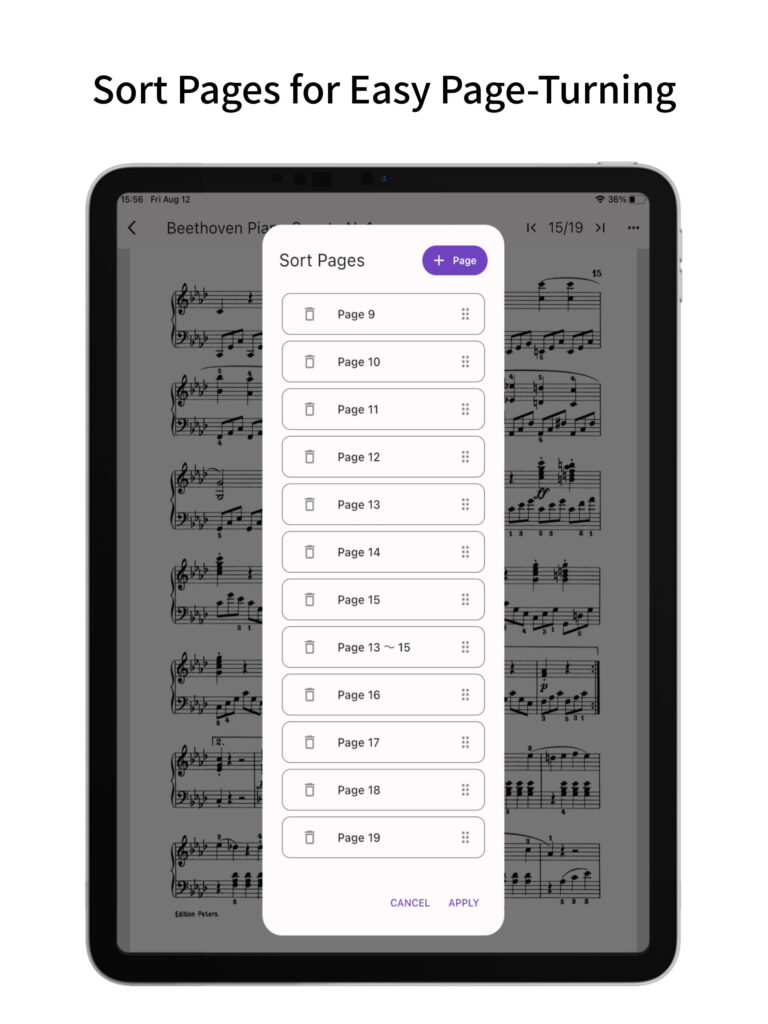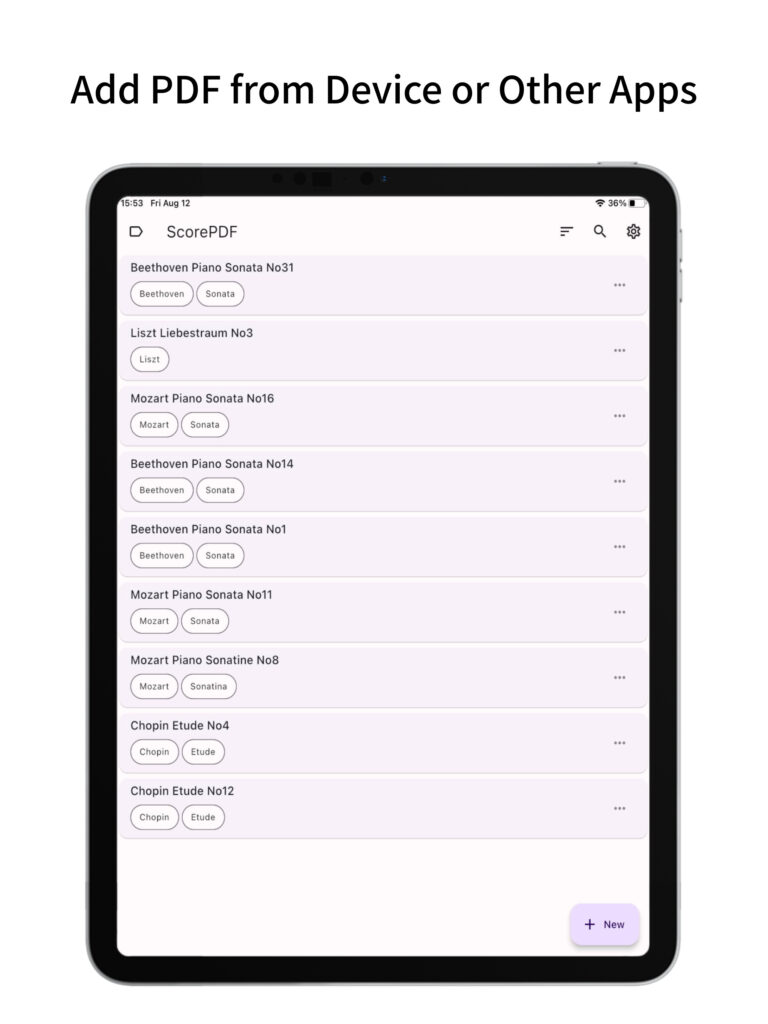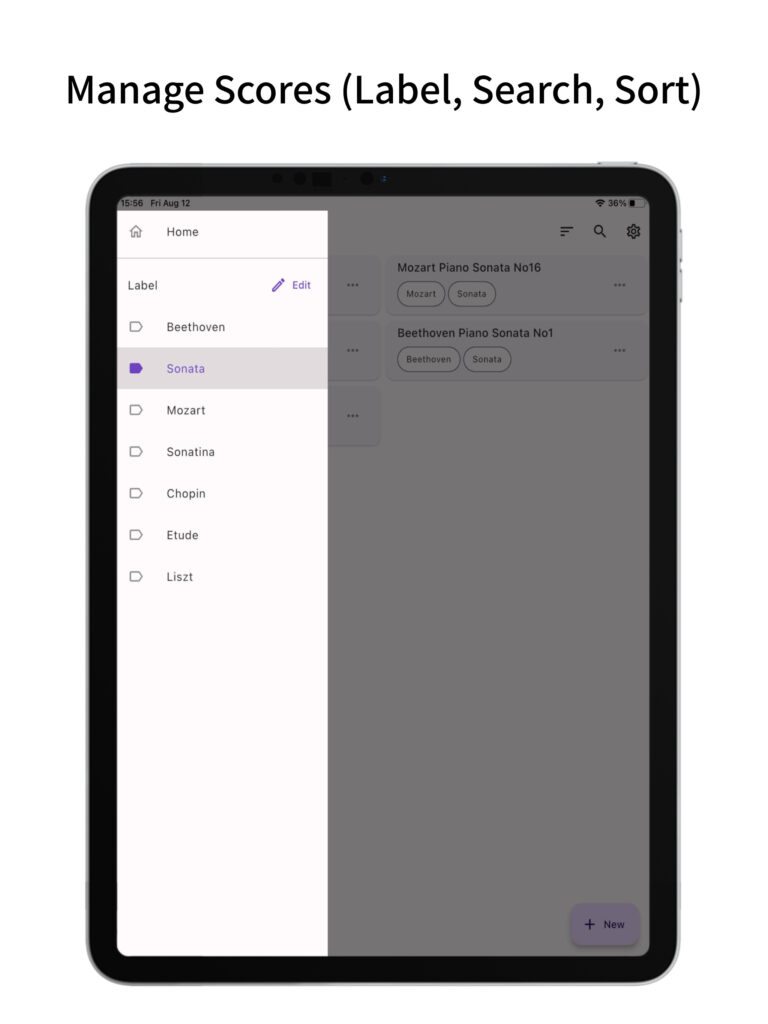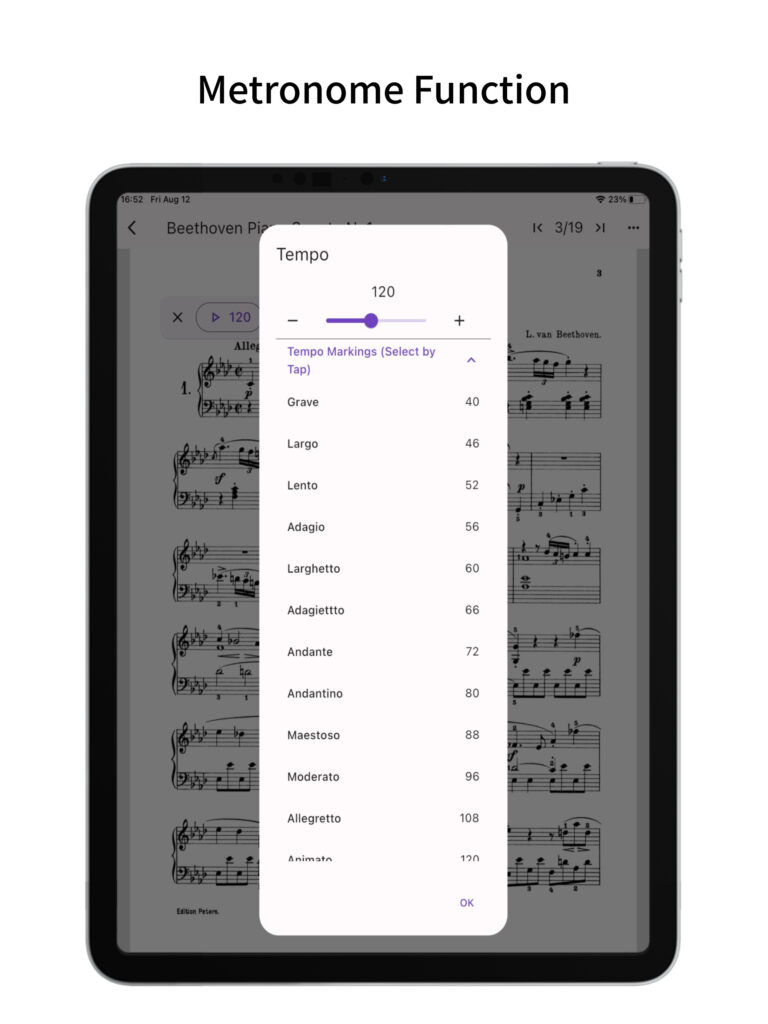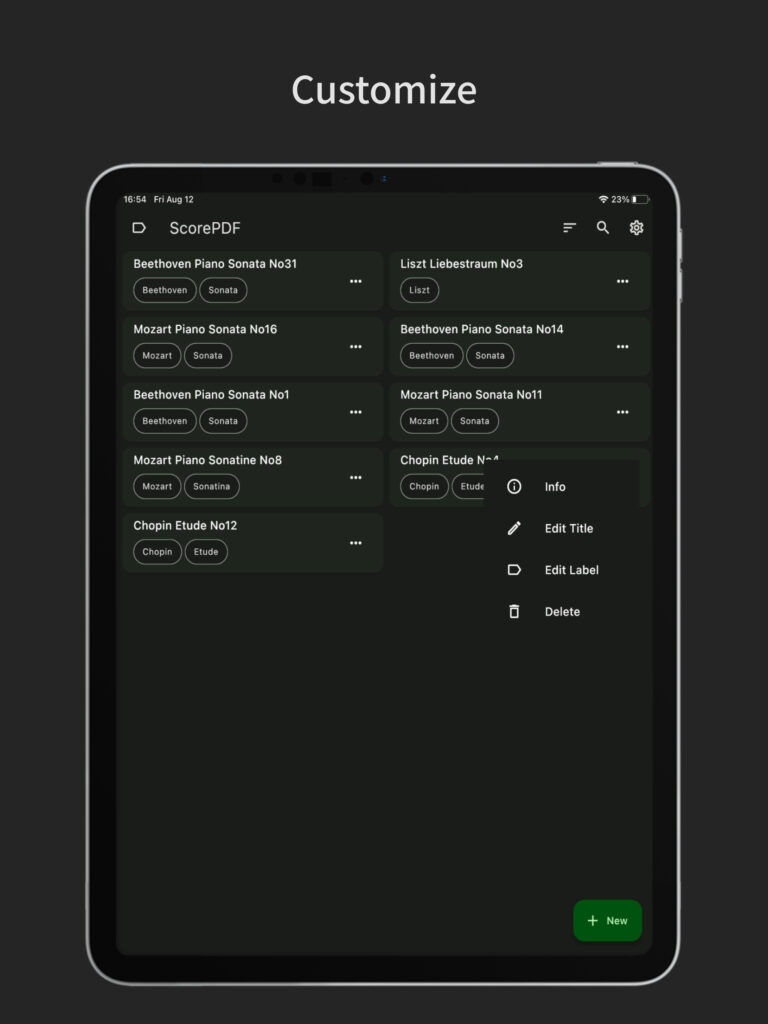 How to Operate
Pressing the plus button in the lower right corner opens the file viewer in the device and allows you to select a PDF file in the device.
When you select a PDF file, the music sheet is added to the app.
PDF files can also be added by selecting the app's icon on the Share button in other apps.
In the score viewing screen, the score is displayed in full screen by default.
Tap to go to the next page. You can also flick left to go to the previous page and right to go to the next page.
Press and hold or tap the top edge of the screen to display the menu bar.
Press the menu button on the right to use the page reordering and metronome functions.
The page sort function allows you to reorder, add, and delete pages. This allows you to flip through pages by simply tapping when the score repeats, dulceño, or coda.
In the sheet music list screen, there is a menu on the right side of the card where the title of the sheet music is displayed. Tapping this menu allows you to edit the title, label, and delete.
You can change the color of the dark mode/theme by tapping the Settings button in the upper right corner.
---